In the world of gastronomy, sometimes one word can totally describe the special flavor of dishes. Sometimes it also leads to the country where this specific taste is made. Sometimes it becomes the reason why many tourists around the world come there and join in the foodie tour to that country. "Spicy" and the foods of the North American country – Mexico is this great combination mentioned.
Mexican cuisine has always been the first choice of the spicy food faithful. And absolutely, it always attracted by the ripened red chilies.
Molé with succulent sauce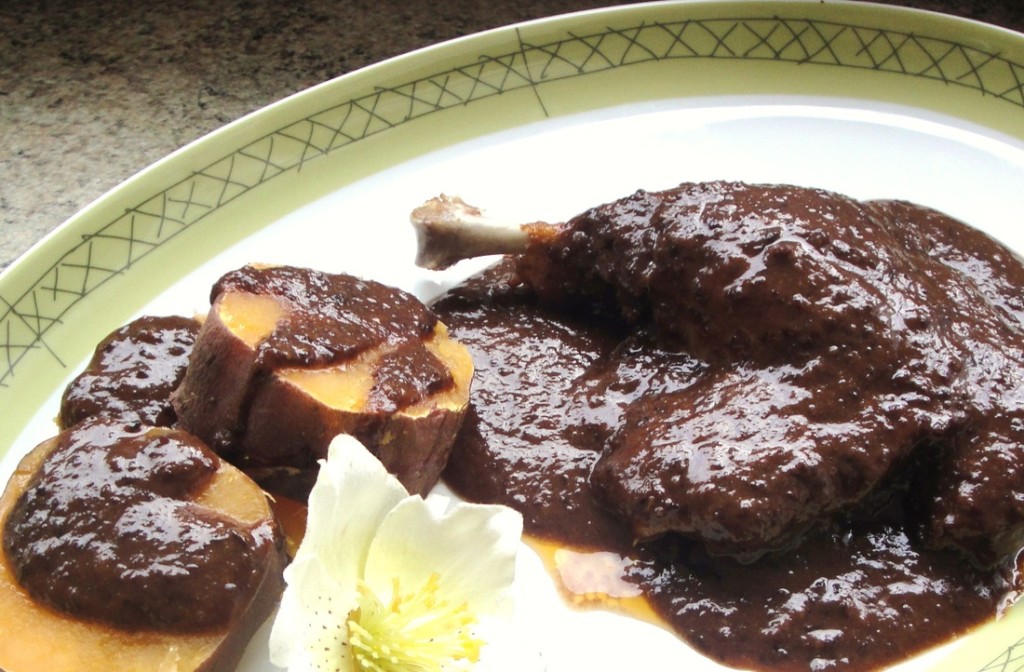 The traditional dish shows certainly the Mexican culture and culinary with ingredients and spices which are familiar to Mexican food. Made​​from peanuts, salt, bread puree, chili powder and served with special sauce and normally accompanied by boiled chocolate with basil, banana, clover leaf, tangerine peel, thyme, pepper … , Molé is not only attracted by its tasty but also by its look.
Molé appeals to the guests come here by its salty and aromatic taste, both medium sweet and fat which is the rational sum of a lot of flavor. The Mexican is used to combine Molé sauce with chicken or pork, which are two popular types of meat in this country, creating an unforgettable dish.
Chilaquiles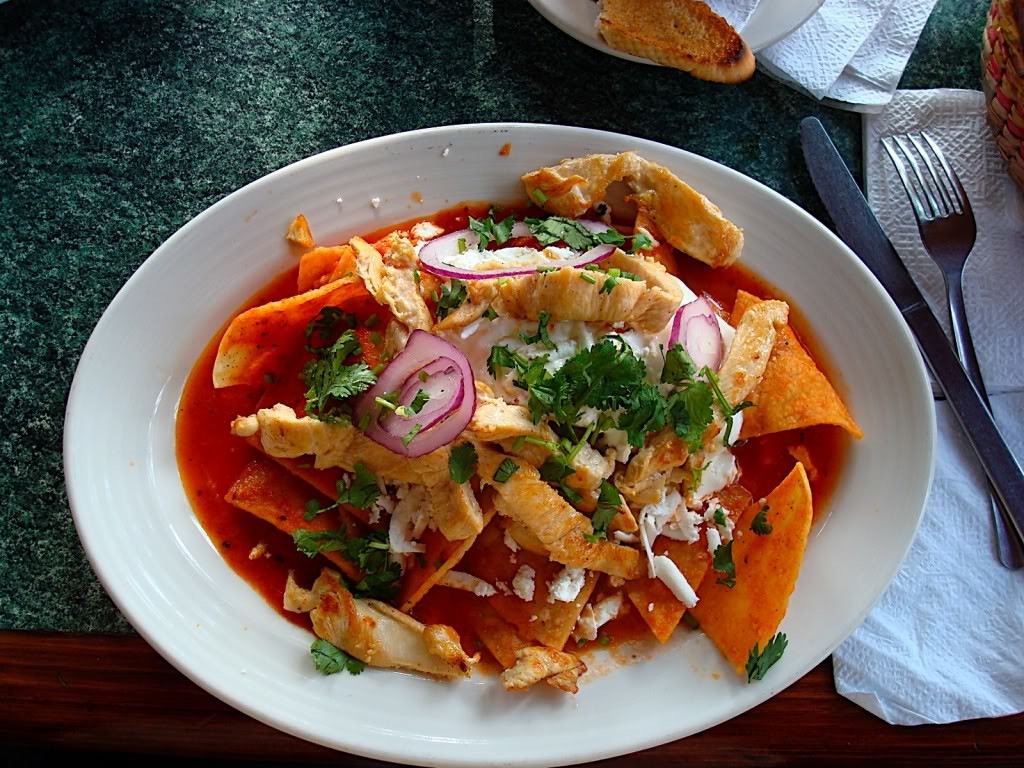 Chilaquiles has long been a popular breakfast dishes of Mexico. The origin narrated of the cake is a coincidental story, when the Mexican women do not want to be wasteful with old cakes and food leftovers from last night; they began to think of a recipe to form the Chilaquiles nowadays.
In the Mexican Chilaquiles recipe, you need to cut tomatoes and red peppers then blend with coated cheese, onion and herb to create the fatty aromatic sauce. Chilaquiles sauce is usually in red or green, which are the colors of tomato, red pepper, grass and leaves ​​from tomatoes.
Delicious barbecue till the last piece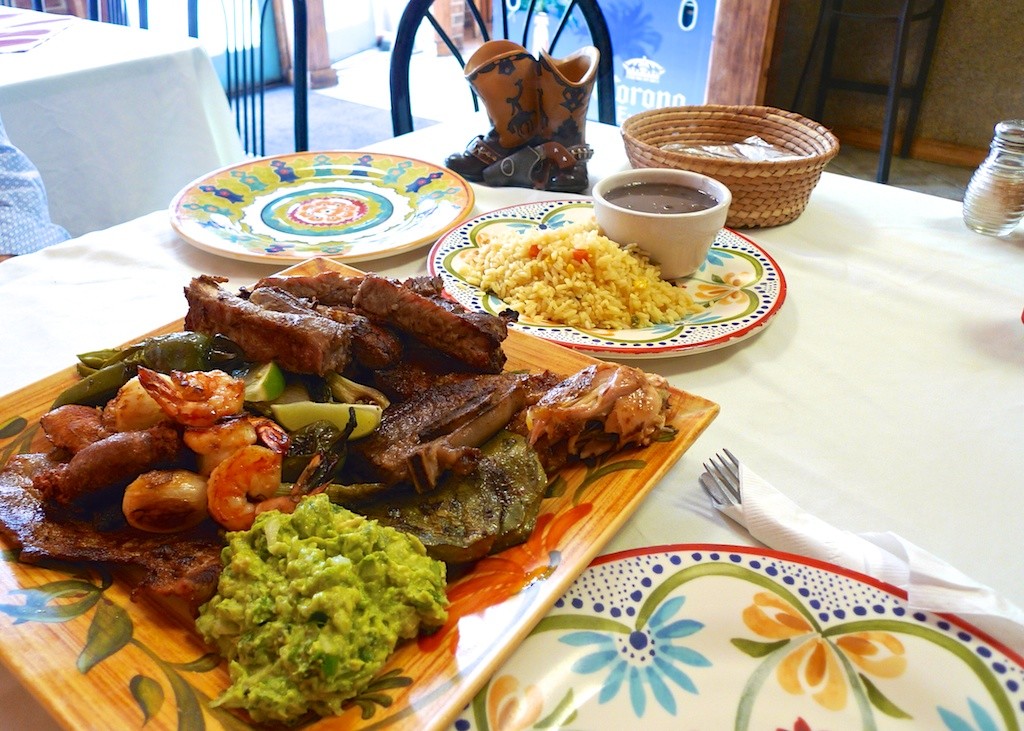 The specialty of Mexican barbecue is that the main raw material which is made from lamb thigh is cooked in a pit dug into the ground with hot temperature.
After a soft golden baked meat, lamb will be mixed by applying the combination of maguey leaves and lemon juice to "compose" a delicious taste and not too fatty while enjoying this wonderful dish.
Today the barbecue has become a familiar dish to a lot of people in the world by attraction of a strange grilled lamb. In some restaurants, it is replaced by beef and added to lots of sate and curry powder to make food taste very distinctive.
See also the guide of restaurants in Mexico City on this link !
Be fascinated with Tamales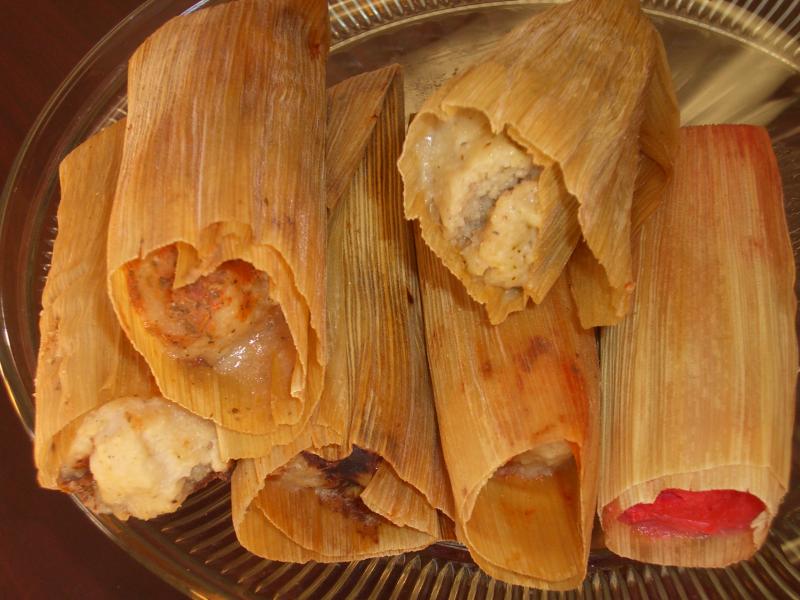 Across the street of Mexico, you will easily catch the stalls selling Tamales. Tamales dish is very similar to the little Vietnamese cake – "Banh Te", which is wrapped by banana leaves or corn husks. Inside the cake is the mixture of glutinous corn, meat, chili powder along with typical sauces of Mexican.
Whenever trying Tamales, you will enjoy the soft corn inside, the soft pieces of chicken, green pepper; yellow, and spicy jalapeno pepper, beans with flavors are blended both by banana leaves and other herbs.
Every region also has its own cuisine culture. Sometimes, joining the foodie tour to Mexico does not only for the gourmet, but also for many people who love the custom here, because, each dish also brings the Mexico's typical culture.