Eating is of course the most attractive part of a foody tour. Each country has a distinct food specialty, this article will show the famed food interested at most by tourists in the world. Culinary Destinations gives you a Mini Guide of Typical Dishes of Each Country in The World:
1. Sushi – Japan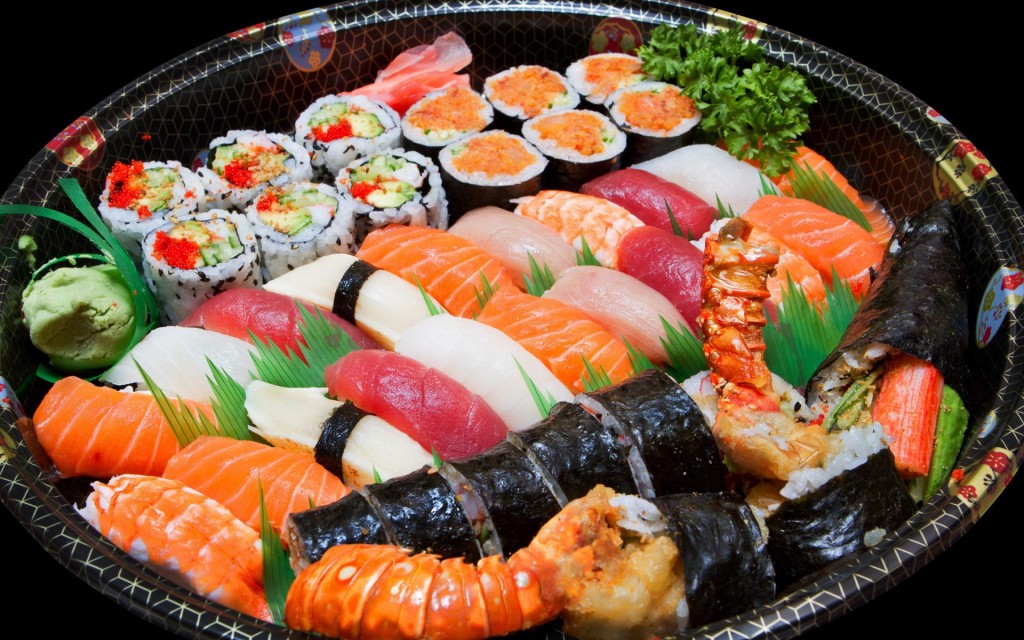 Sushi of Japan – The Rising Sun Land, has been worldwide far-famed. Although there are many components and different recipes but the main ingredients of this dish is mixture of rice and vinegar combining with sliced raw fish, caviar, and fresh seafood. When eating, using together with mustard wasabi
The Japanese people adhere accuracy even in cooking techniques. This is a country where giving birth to many masters in processing sushi and ramen. You will be able to choose a hearty meal which is arranged and presented carefully or grab a seat at a revolving sushi conveyor for an individual meal. Sushi is one of dishes never lacked in the Japanese meal. In particular, the traditional holidays, sushi appeared on the table with many colors and flavors.
If you are looking for tips about Sushi, view the guide here !
2. Dumpling – China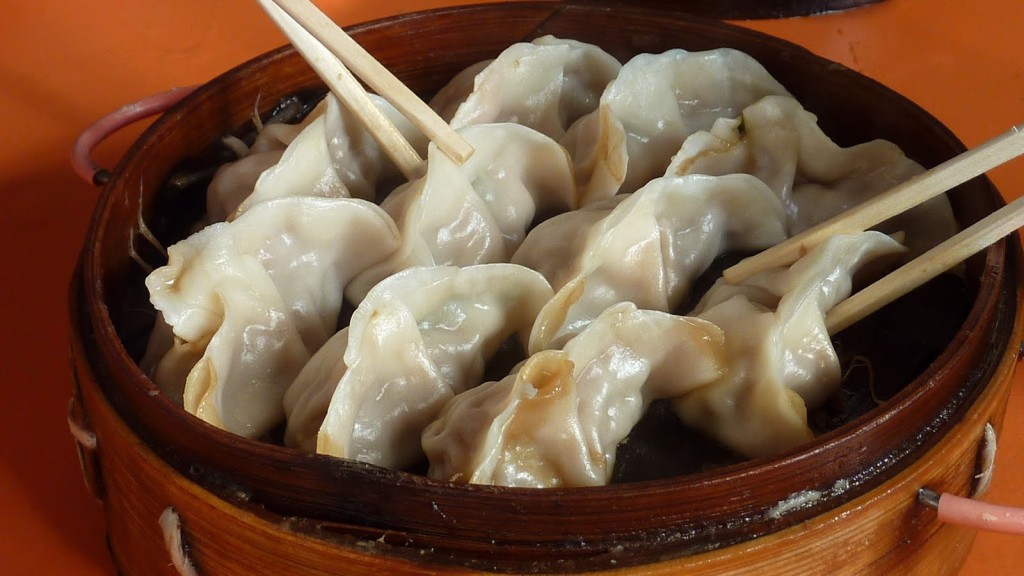 Traveling to China without eating dumpling, that is a big omission. As well as the Vietnamese, rice or wheat is the main food in a meal but if the Chinese were to be asked what the country's most popular dish is, the majority will answer "the dumpling".
Steamed dumplings in Shanghai is a "having to taste to believe" dish and one of the most favorite cake every dim-sum holidays. Delicious cakes look like a ball until you discover the cake inner with hot broth having pock, crab or vegetables flavor. Some other famous dumplings you can't bypass is: Har Gow (As well as other types of dumplings, har gow is made from a mixture of wheat flour and meat, shrimp, vegetables or fruit inside); Shao mai (Thin cake shell surrounds pork, vegetables, mushrooms inner); Xiaolongbao (with shrimp, meat or seafood)….
3. Kimchi – Korea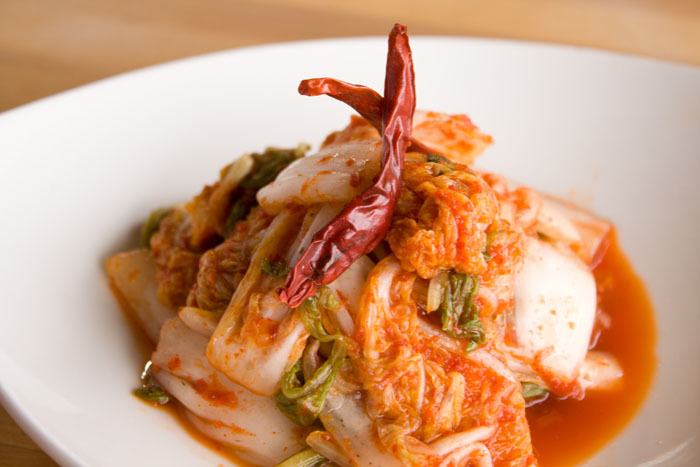 Kimchi is rated as one of the most nutritious foods in the world. Kimchi is made from cabbage or some other vegetables mixed with ginger, garlic, leeks, red chili powder, and the fish juice which are fermented by special method.
Kimchi is rich in vitamin, antioxidants, and abundant fiber supply. The benefit of lactic acid bacteria in kimchi helps reducing the acidity in the gut. Kimchi is considered as factors in preventing cancer effectively. In 2006, kimchi is ranked in top 5 nutritious foods in the world by the Health – U.S magazine besides olive oil and yogurt.
4. Spaghetti – Italy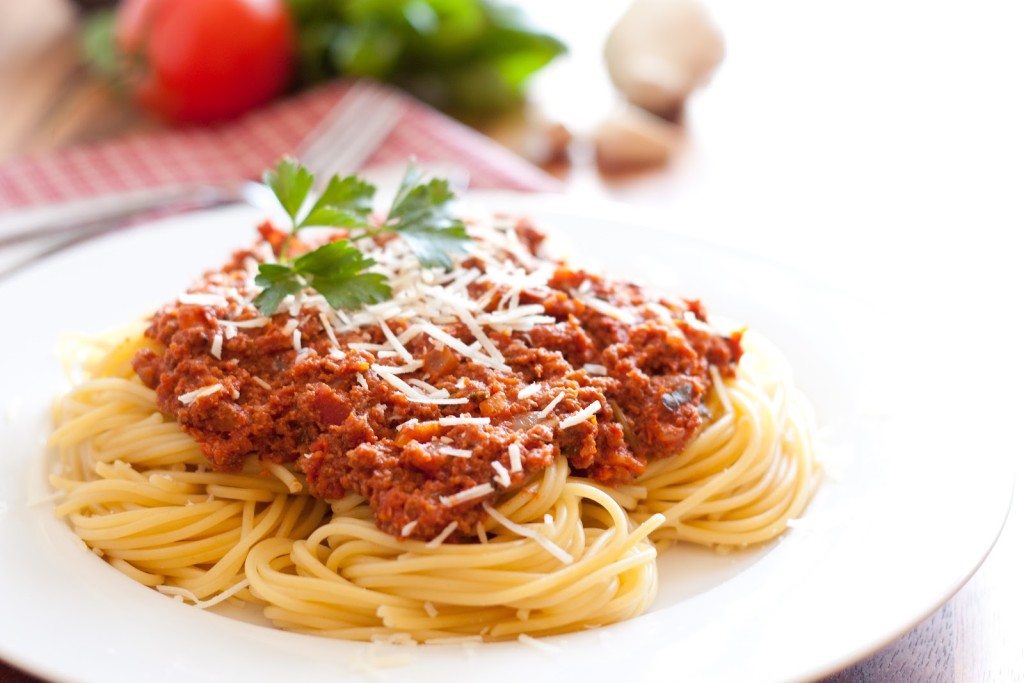 This is a dish made from unique pasta. However, it often cooked with minced meat, tomato sauce and various vegetables. Spaghetti has Carbonara, cooked with parmesan, panchetta (bacon) and eggs. Besides, you can try Spaghetti puttanesca having peppers, anchovies, capers and olives inside.
5. Doner kebab – Turkey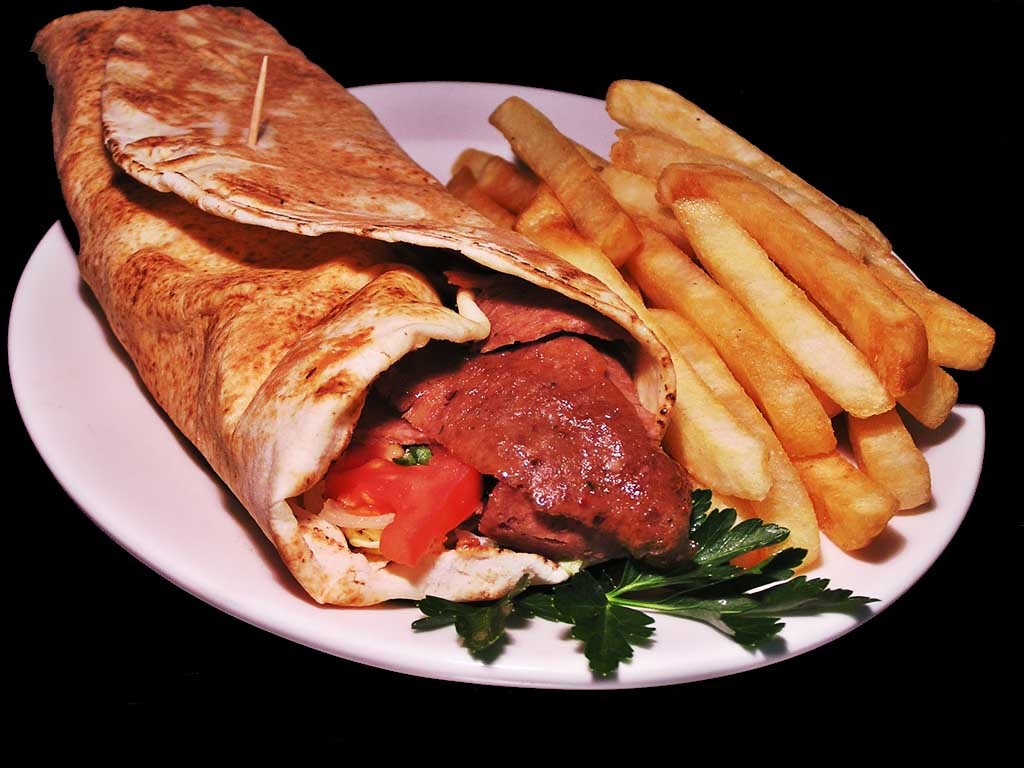 Doner kebab is a traditional plate of rice and butter, grilled lamb above and many restaurants in Turkey is still serving in this way. However, much more prominent fast food dish as doner kebab's cousins like hamburgers sandwiches with marinated meat slice from a rotating kebab accompanying by salad and yogurt sauce.
6. Foie gras – French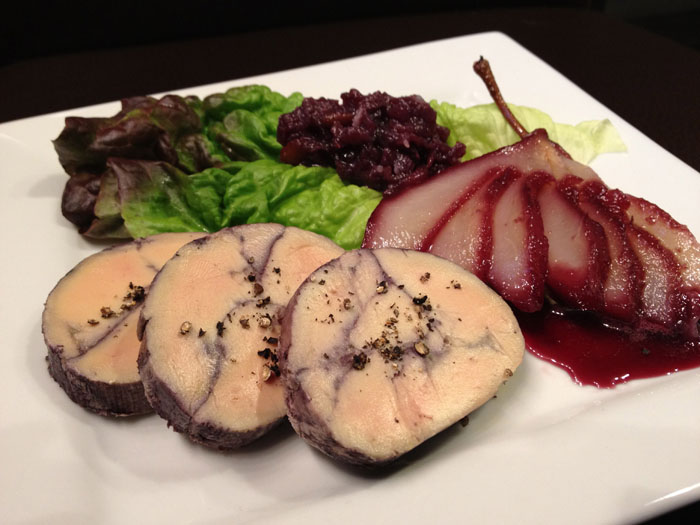 Foie gras (French: le foie gras) is liver of goose type which is fattened by special method. They are raised and fattened with a strict regime to the born-fat liver. This dish is most famous in Périgord – Southwestern of France.
Foie gras itself tastes greasy very charm, usually be sautéed with salt and pepper, coriander … When diners eat, let using with a bit of wine. Perfect piece of sautéed liver looks yellow outside, slightly crispy but still soft inside. This dish is usually served in luxury restaurants following international standard.
If you want to khow how to cook Foie Gras? View this link for more details !
7. Currywurst – Germany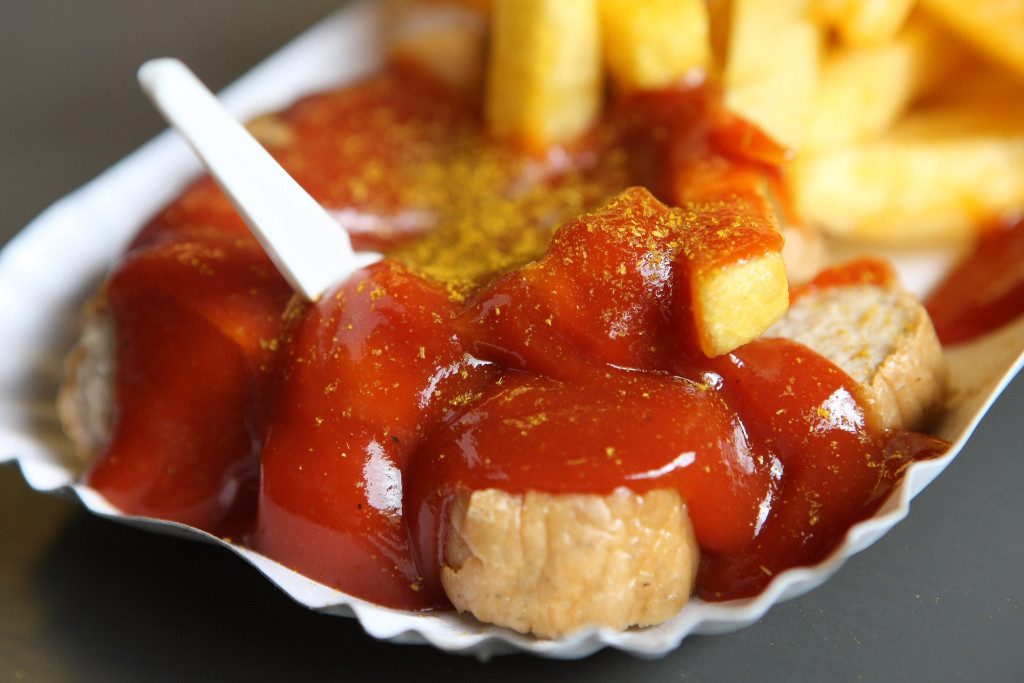 Currywurst is a popular traditional and most characteristic dish in Berlin. In German, Wurst means sausage. In Berlin, Currywurst always be found on the menus of any restaurants, it is well known that there is a Currywurst museum in Berlin. Component of the dish is: pork sausage, curry sauce, chili sauce, and depending on different regions can add different flavors. Pork hot-dog is grilled, or smoked, fried. Then usually be sliced or originally preserved, sprinkling curry sauces, chutneys up. Let serving hot with potato chips or bagel.
8. Hamburgers – America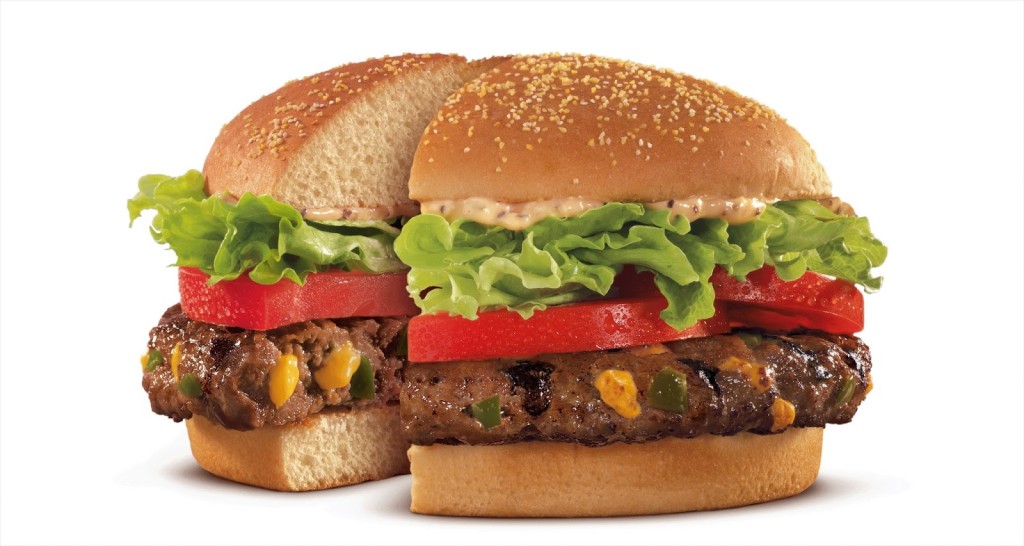 Today hamburger has been become a fast food was no stranger to all of us. It is usually a grilled or fried up pieces of beef, with or without cheese and in addition a lot of different materials such as onions, lettuce, tomatoes and cucumbers. Also, you can eat with mayonnaise, tomato sauce or mustard
9. Chilli crab, Singapore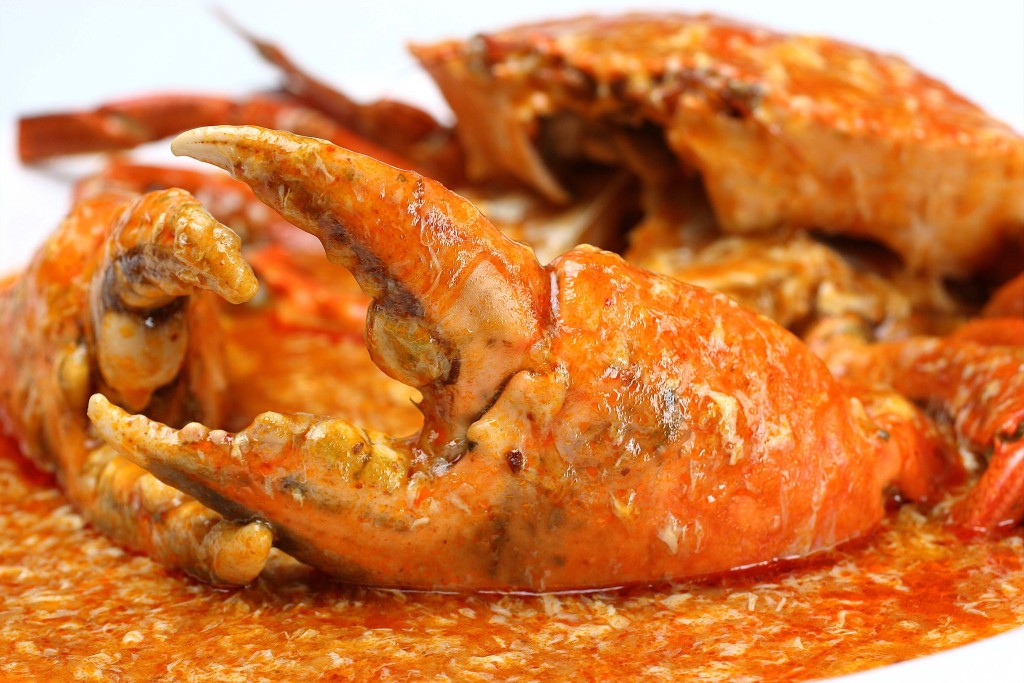 Chilli crab is one of the elite culinary creations of Singapore, chilli crab sauce is such a legendary dish. Pepper, tomato, vinegar, garlic, and many other spices are cooked together, blended with egg creating a spicy sauce, with enough fragrant as spicy, salty, sweet. Chilli crab has been selected as one of 50 most delicious dishes in the world, eating very well with fried or steamed dumplings.
10. Tom Yum – Thailand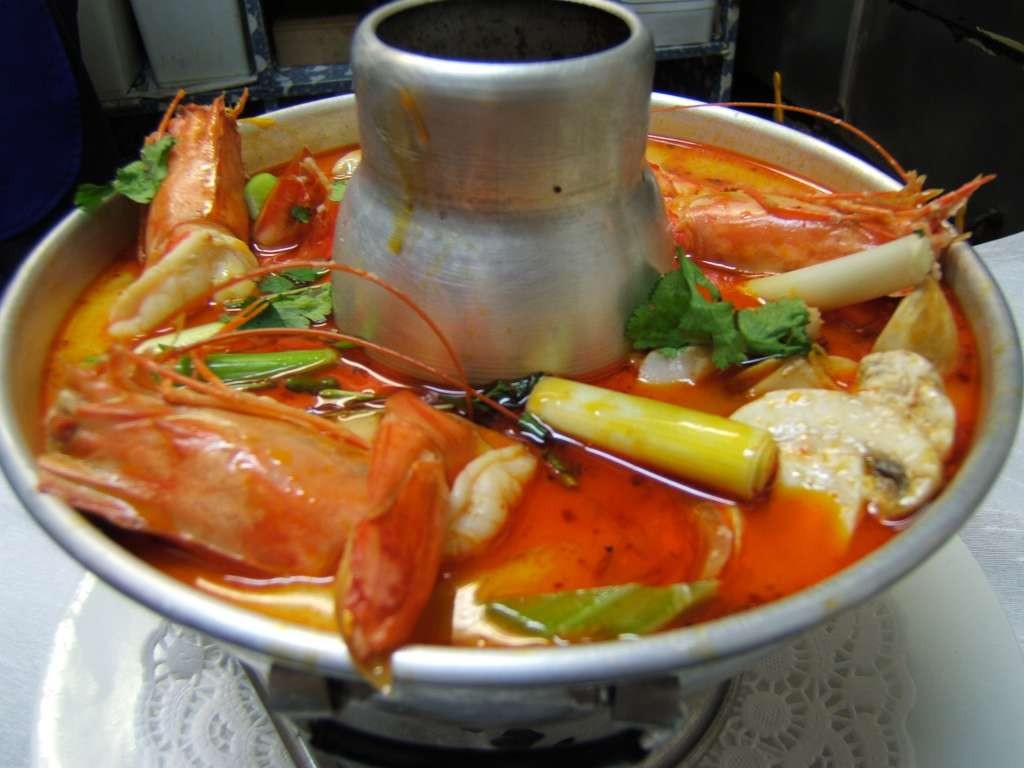 Tom Yum is the name of tart soup type in Thailand, become famous around the world. This dish is made from the freshest shrimp with pungent and sour spices. The Thais usually add coconut milk to soup to make fragrant. Tom Yum is indispensable a little chopped fresh coriander. Coriander leaves both help adding to the delicious taste, and acting as balance of color that create perfect in both taste and appearance of this dish.
Westerners "love" Tom Yum by its unforgettable tart taste. Tom Yum soup is best eaten while still hot. The characteristic tart, lemon leaves fragrant and other spices will make you feel comfortable.
Taking a tour and eating the disk you like, it is such great moments in your life. Let hard-working and save your time, your money to go around the world.