Being the host of World Cup 2014, Brazil and everything belongs to it has become hotter than ever. Apart from impressive football matches, charming Samba dancers or sexy girls, Brazil gastronomy is also one of the most interesting topics. Let come with us and see how amazing it is.
It is not easy to find out exact words or phrases to infinitive Brazil foodie culture as thing we do when calling Asian food "Rice cuisine". The cross culture formed by immigration and locals creates the diversity of this land and so does culinary culture that dominated much by Europe and Africa.
If the two main materials used in Brazilian dishes are cassava and beans, two extra ones are coconut and palm oil. This mixture brings eaters a larger number of outstanding both main dishes and snacks. Besides, European cooking style expressed through using meat, wine, vegetables and wheat as kings and queens in their dishes.
We cannot wait to introduce you top 6 of the best Brazilian dishes that you had better remember to try right now if having chance.
1. Churrassco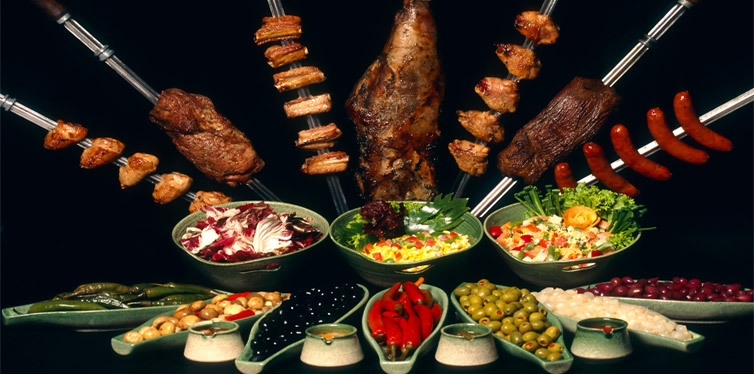 This dish is always on the top lists of Brazilian typical list. Although it is quite as same as with barbecue in some other countries like England or America, Churraco has its own unique features. Churraco means all pork, chicken, beef, lamb, etc so they also the thing you are able to grill. However, to enjoy a real Churrasco, you need to eat with some mushrooms, pasta salad or traditional feijoada sauce.
2. Coxinhas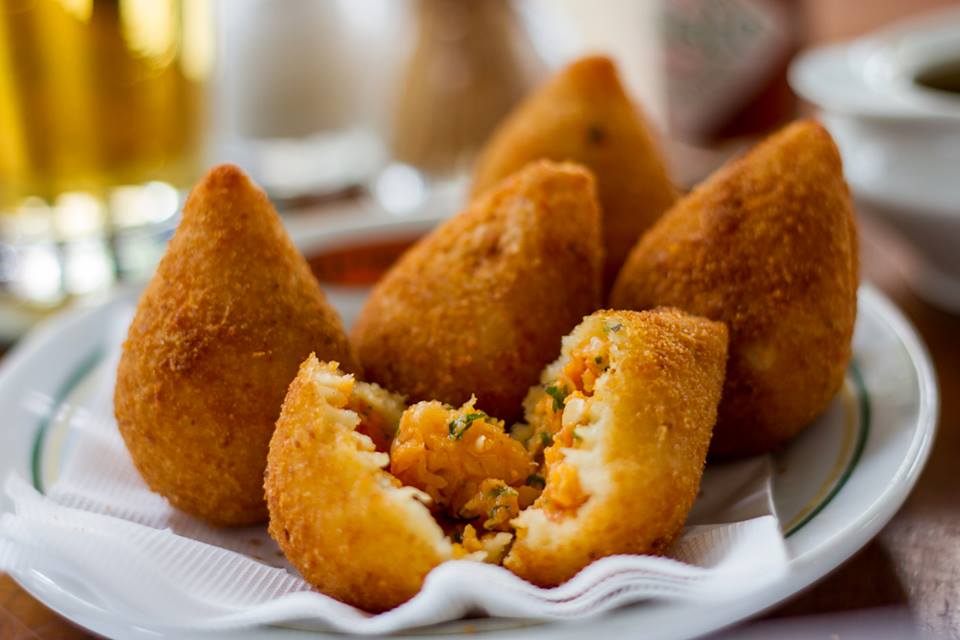 This is one of the most popular dishes in Rio de Janeiro with the yellow, crispy and fat crust covering the soft and chewy core of chicken, cheese and onion. Serving a coxinhas with tomato or sweet chili sauce and a glass of iced beer and watching a football match is perfect for your afternoon weekend.
See how to cook Coxinha here !
3. Moqueca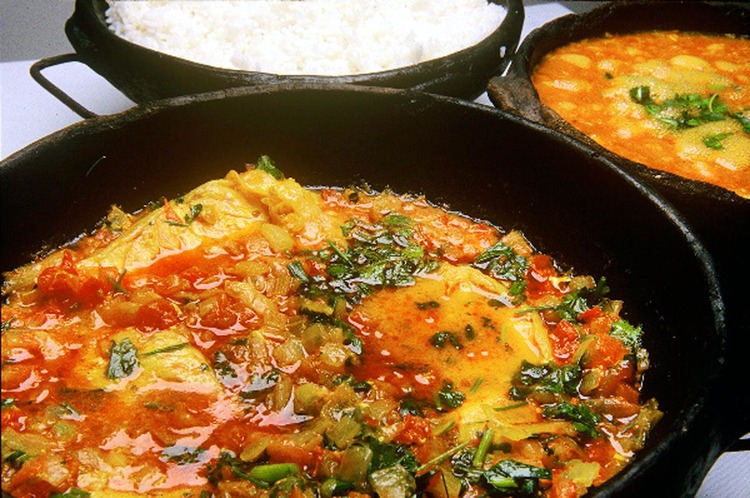 Bahia seems the land of cuisine in Brazil with a lot of famous dishes. Among of them is mosqueca showing up as the brightest star. Local chefs cook it by baking some kinds of fish as cod and seafood as shrimp in the mixture of tomatoes, coconut water, onions and coriander. The colorful appearance and nutritious benefit makes it the best choice for tourists coming here.
4. Feijoada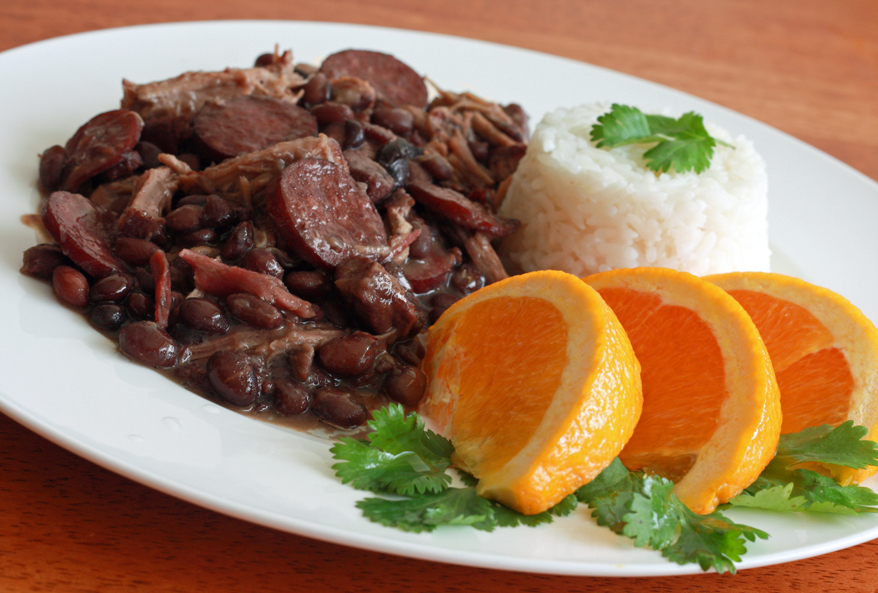 This seems the most typical dish of Brazil when using many kinds of main materials such as black beans, pork, sausage and some slices of beef. Making this dish as traditional way can take almost a whole day to have the best one. It is also the reason why the Brazilian usually goes out for enjoying it. Another interesting thing about Feijioada that showing the importance of the dishes in Brazilian people spirit is that they always try to have it on Wednesdays and Saturdays.
5. Açaí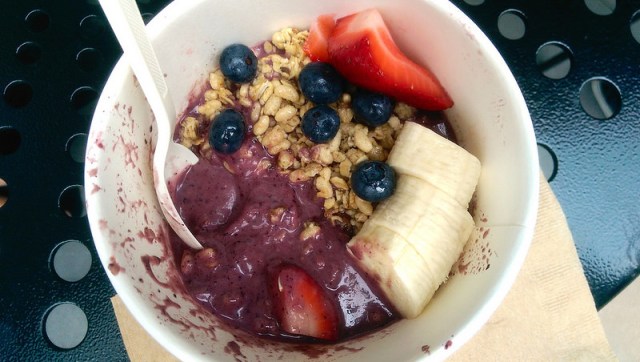 Of fresh and tasty fruits in Amazon forest, purple berry highlights as good material for both food and drink as sauce of fish, for example. On the other hand, the Brazilian loves to enjoy the amazing savor of wine or beer extracted from Açaí. It is easy for you to find productions from this kind of fruit at any markets, stores or restaurant in Brazil.
6. Cachaça
Anyone who loves this country of Samba and football know about the wonderful slight alcohol from sugarcanes fruit, Cachaça that not only the locals but also foreign people love to enjoy the slight spicy and natural sweet favor of this cocktail. As estimated, each Brazilian drinks about 3 liters of Cachaça per day.
Unique and diversity cuisine culture with so much amazing things to talk about is an important factor to complete the picture of a "hot Brazil" including football, Samba and hot dishes.